Interpreting and Advocacy
A Turkish advocate is available to patients seeing a doctor or nurse on Wednesday Mornings. Advocates in other languages can be arranged by the receptionists, but only in advance. Telephone interpreters are available via Newham Language Shop. Patients are welcome to bring their own interpreters however, we do not allow children to act as interpreters during your treatment or appointments.

 

Tercuman / Sağlık Danışmanı

Kliniğimizde randevu yaparak Türkçe konuşan sağlık danışmani ile çarsamba günleri Saat 09.00 - 13.00 arası göruşebilirsiniz.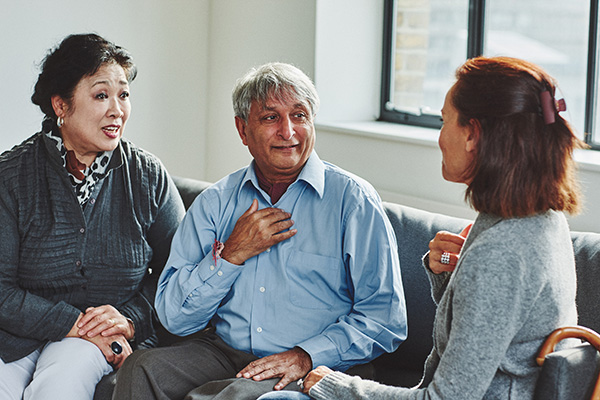 If you only speak Turkish we would like you to contact us as early in the day on a Wednesday morning as this is when we have a Turkish advocate available at Well Street Surgery. Please make sure you are free to take a call and to come in for a face to face appointment if need be.
If your problem is urgent or cannot wait for a Wednesday morning, please choose a day you are free to take a call, & free to see a doctor in person if needed. Contact us as early in the day as possible. We aim to get back to you that day if you contact us before 4.30pm. If you want to speak to a particular doctor, make this clear when you submit the form & check that the doctor is working. If you are unable to go online, you can still call us but the online form will be quicker and easier.
Sadece Türkçe konuşuyorsanız ve internet'te bize ulasamiyorsaniz, Well Street Surgery'de Carsamba sabahlari erken saatlerinde bizi ararsaniz Türkce konusan bir Saglik Danismani size yardim edecektir. Lütfen, gerektiginde telefonla veya yuz yuze gorusmeye cagrildiginizda musgul olmamaniz gerekir.
Sorununuz acilse veya Çarşamba sabahını bekleyemiyorsanız, lütfen telefon edildiginde ve gerekirse yüz yüze doktora görünmek için uygun olduğunuz bir gün arayiniz. Mümkün olduğunca erken saatlerde bizimle iletişime geçin. Bizimle 16:30'dan önce iletişime geçerseniz, aynı gün size geri dönmeyi hedefliyoruz. Belirli bir doktorla konuşmak istiyorsanız, Internet'te formu gönderirken bunu açıkça belirtin ve doktorun çalışıp çalışmadığını kontrol edin. Internet'te yapamiyorsaniz, bizi arayabilirsiniz, ancak yinede Internet'te doldurulan form daha hızlı ve kolay olacaktır.