How to Request a Home Visit
For a routine home visit, that does not require urgent care, please submit an online request 'I want help with a medical issue' before 11.00am on a day that your usual doctor works (you can find out your GPs usual working hours by clicking here). Please make it clear that you would like a home visit when asked 'How would you like us to help?'. If you do not have access to the internet, call the practice on 020 8985 2050 before 11am. 

You can request an urgent home visit at any time during our opening hours. If it is after 11.00am, the doctor will judge if the visit needs to be on the day, or arranged for another time.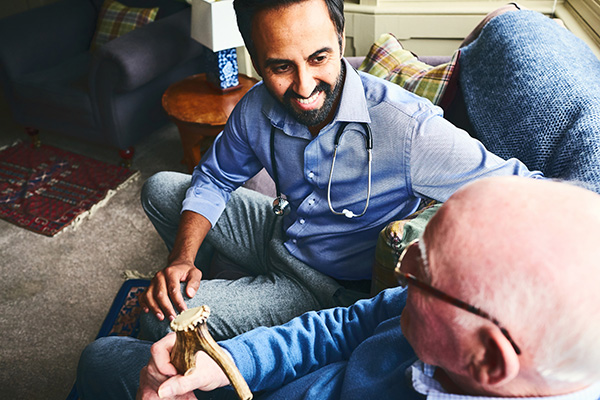 Outside of our opening hours, if you need an urgent home visit please call 111. In an emergency call 999.  
You may only request a home visit if you are housebound or are too ill to visit the practice. Your GP will only visit you at home if they think that your medical condition requires it. 
You can be visited at home by a community nurse if you are referred by your GP.